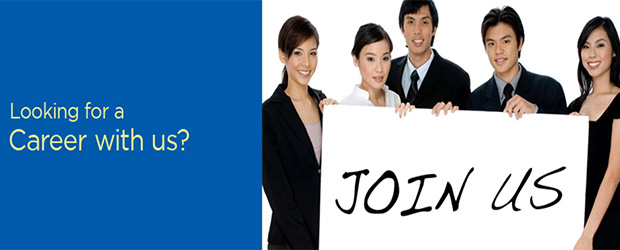 Career with Propnex – Your future succeed with us!
Join us now where we are the largest home grown real-estate agency in Singapore. Keen to do new projects? Like to explore ways of brokerage in Commercial and Industrial sector? We are the Top leading Division in PropNex with the most new commercial & industrial projects on hand, variety of residential market and Executive Condominium for you to market. Propnex have the most Executive Condominium launches on hand and proudly to say we are the agency who sold most ECs in our track records.
NEW LAUNCH PROJECT – RESIDENTIAL, COMMERCIAL & INDUSTRIAL AWAITING…
OVERSEA PROJECT – AUSTRALIA, UK, JAPAN, CAMBODIA, PHILIPPINE,MALAYSIA AWAITING…
We provide top training and guidance to steer your career to success. We have grown rapidly and advancing in our strength. We strive to be The Agency Of Choice among local real estate agencies in providing professional management and marketing of properties through effective strategies, continuous learning, growth programs and vast business opportunity, investment and home for our people.
Some facts about PropNex : Free CPD Course / Highest payout for Team Leaders / Pension fund / Team Leader Beneficiary Protection Scheme / Contribute to charity / 1st Real Estate Agency to be visited by the President of Singapore / set record for the most no. of e-applications received during the launch of Lakelife EC, and many more…
We always regard ourselves not simply as real estate agents helping our valued customers to buy, sell or rent properties but more importantly, as consultants providing value-added services ranging from financial planning, trend forecasts, relocation, interior design to other real estate services in bringing people and properties together". We provide unique and effective solutions to our clients with our whole-hearted commitment beyond customer satisfaction while going that extra mile.
Our Core Values:
Quality – We are committed to deliver the highest service standards.
Confidence – We are well trained and continuously seeking for improvement to provide reliable professional services.
Value – Add – We are resourceful and always willing to go the extra mile in providing you with value-added services.
Integrity – We are honest and trustworthy.
Family Spirit – We work in harmony with fellow colleagues while leveraging on each other strengths.
In line with our strategy of "Excellence", we incorporate Comprehensive Training Programmes to upgrade our Associates with a high standard of Professionalism and Marketing Skills.
We offer one of the most effective and comprehensive training programmes in town. The Continual-Learning Committee headed by Director of Operations, compromises of professionalism from both within and outside our company, constantly develops and reviews training curriculum to provide relevant and high standards of training.
We provide various platform to our Associate in helping them to grow the businesses :
Consumer Empowerment Seminars
Consumer Guides
Innovative Technology
Extensive Training
Professional Indemnity Insurance
Professional Development and Training
In-house mediation and Disciplinary Boards
In addition to the above,
Our Victory Division provides platforms as shown :
CET – Commercial Elite Team, focus in Private Shophouses, HDB Shophouses, Retail Shop, F&B, Industrial Factory & Warehouses.
CEP – China Elite Program
Investor Seminar
Agent Networking Platform
Do give us a call at 91010096 for a discussion.